Home compostable capsules
Sustainable and innovative
We are taking our ambitions for even greater sustainability and innovation one step further for you – the conscious consumer. You can now launch your own home compostable coffee capsules on the market, through Beyers Koffie. What is unique about these capsules is that they can easily be disposed of onto your compost heap at home, as they have been produced from 100% renewable plant-based material. The capsules, as well as the raw materials used to produce them, satisfy all the necessary quality standards. The capsules were labeled by TUV as OK Biobased ****, as well as Industrially Compostable and Home Compostable. The raw materials are OK Bio-degradable.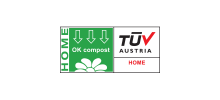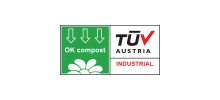 Reducing the rubbish heap together
It is not always clear what you should do with coffee capsules once they have been used if you wish to dispose of them in an ecologically friendly manner. Beyers Koffie now the ideal solution: home compostable coffee capsules! After use, these capsules can be composted at home in their entirety, on your own compost heap. All you have to do is toss them in the bin along with your fruit, vegetable and garden refuse and let nature do the work.
Coffee with the same great taste, packaged more sustainable
The capsules that Beyers Koffie uses to manufacture its home compostable coffee capsules are specially designed with a high oxygen barrier to guarantee the perfect preservation of your coffee, from capsule to cup. The filter top also guarantees good extraction, which means that you will end up with a perfect cup of coffee, every time.