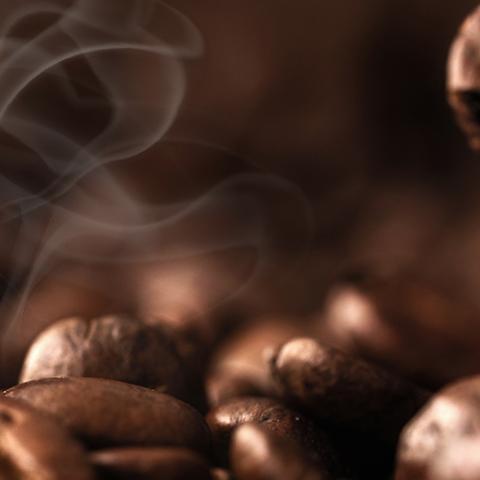 First stone
BEYERS KOFFIE, BELGIUM'S LARGEST COFFEE ROASTER, IS INVESTING FOR BUILDING A BRAND-NEW PRODUCTION AND STORAGE FACILITY
Every year 3.000.000.000 sustainable cups of coffee
It is a familiar sensation for regular drivers on the A12 motorway between Antwerp and Brussels; the aroma of freshly roasted coffee as you pass Beyers Koffie in Puurs-Sint-Amands. Few people know that the coffee roastery is also the largest in Belgium. Every year more than 22.000 tons of coffee beans are roasted, packaged, and distributed worldwide, for a total of more than 3.000.000.000 sustainable cups.
Coffee is grown almost exclusively in developing countries. Therefore, the coffee trade has a positive impact in improving the working and living conditions of the local coffee growers, their families, and nature. Beyers Koffie was one of the first coffee roasters to join Max Havelaar Belgium in the late 1980s, now known as 'Fairtrade Belgium'. Despite the important growth of Beyers Koffie, they have continued to focus on quality and sustainability. Today, more than 60% of their total volume of coffee is sustainable-certified. And they continue to keep a pioneering mindset to implement the newest technologies available, for example with the introduction of traceable coffee through Farmer Connect last year – a tech startup building farm-to-consumer traceability solutions for enterprises based on the IBM Food Trust Platform.
CEO of Beyers Koffie Marco Ciaramelli - 'We are seeing a strong evolution in coffee consumption worldwide, with consumers increasingly seeking for more premium coffee-solutions and demanding new formats like capsules. With the expansion of our site in Belgium, we want to be ready to meet all these demands and accelerate business growth. This investment in the already state-of-the-art coffee roasting plant in Puurs-Sint-Amands will enable us to offer more coffee that meets our customers' requirements, and will make us able to be even more sustainable.'
Roofs covered with solar panels
The Corporate Social Responsibility at Koffie Beyers goes beyond supporting coffee farmers or working with coffee plantations that take environmental concerns into account. Sustainability is also extended to the coffee production through measures such as efficient roasters with heat recovery, an in-house water purification installation, on-site production of nitrogen as conservation gas 100% extracted out of the local air, and the maximum use of sustainable packaging. Since 2009, the coffee roastery has been working for 100% with green energy, and all CO2 emissions generated in roasting the coffee, heating the buildings and sanitary water, are fully offset since 2014.
Jan Jambon, Minister-President of the Flemish Government: "Beyers Koffie deserves our best wishes and gratitude for this new investment and for continuing to sustainably invest in Flanders in these unusual times and firmly rooting itself here."
Flemish minister for Economy and Innovation Hilde Crevits: "The Flemish food processing companies play a key role in our economy and employment. So, especially with an eye to the post-coronavirus recovery, laying this foundation is good news. Plus, in terms of innovation, they are top-level players. Beyers Koffie is demonstrating that yet again today with their new, innovative production facility that's thoroughly focused on digitisation and sustainability. With Flanders Food, we are also actively investing in this kind of innovation for the food processing sector."
Koen Van den Heuvel, Mayor of Puurs-Sint-Amands: "We're proud to have Belgium's largest coffee roasting company on our territory and that it will now also be expanding sustainably. In our municipality, Beyers Koffie is in good company, along with other big names such as the Duvel Moortgat Brewery, Devos Lemmens and Pfizer. This is, of course, due to our strategic location in the economic diamond of Flanders. The unemployment rate here is also remarkably low: barely three percent. We owe that in part to companies like Beyers Koffie that invest and grow here."
Quality & Organization Manager of Beyers Koffie Tim Zwijsen - 'Now Beyers Koffie is also focusing on producing its own green electricity. To this end, the roof of the new factory hall and the roof of the adjacent hall will be covered with 2,500 m² solar panels. This initiative thus fully fits the green vision of the company.'
---