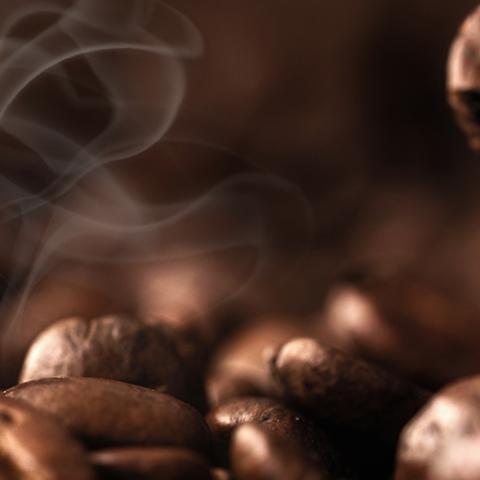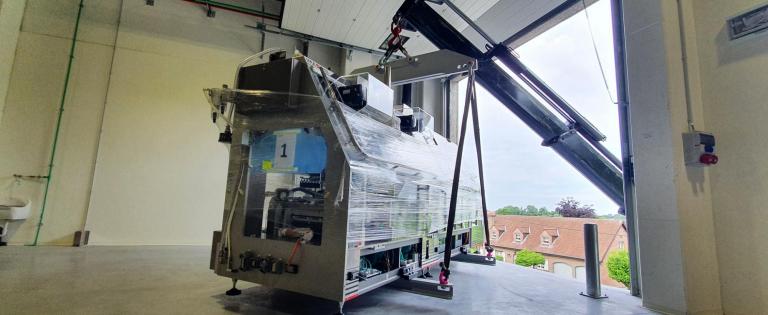 BEYERS KOFFIE LAUNCHES NEW CAPSULE PRODUCTION LINE
beyers koffie has inSTALLED A BRAND-NEW production line, adding significant capacity for coffee capsules and supporting its growth ambitions
On Friday June 10, Beyers Koffie received the delivery of a brand-new production line. It was a spectacular sight to see the large machine being lifted on the first floor of the new production facility at Puurs-Sint-Amands which was built only last year. The new unit will be fully operational from July, and promises to deliver up to 130 million coffee capsules per year.
130 million more coffee capsules every year
This is another example of Beyers Koffie confirming its ambitions to grow. This increased capacity that is expected to be running at full speed in July 2022, will enable Beyers Koffie to meet the needs of even more customers and work more efficiently. The newly installed line has a capacity of 600 capsules per minute, or as many as 130 million capsules per year. This is around 30% more efficient than the oldest capsule-producing lines at Beyers Koffie today. As well as increasing the number of capsules, the new machine also adds to the variety of packaging types, resulting in even more versatile options for Beyers Koffie customers to choose from. The workforce headcount will also see an increase to operate this line.
Interest in single-serve coffee continues to grow
Installing this line makes Beyers Koffie even more future-proof, tapping into the trend of single-serve coffees, which continue to grow in popularity amongst consumers worldwide. Whilst whole and ground beans have traditionally accounted for the majority of coffee consumption, the rather new single-serve category is starting to get more traction in coffee markets around the world every year. Single-serve coffee is a convenient, cost-effective, energy-efficient, and increasingly sustainable option, and is said to be becoming the coffee of choice for consumers in many countries.
In the US, it is already the second most consumed type of coffee (after traditional drip brewers) and in Europe, coffee pods and capsules are expected to see a CAGR of 6.8% in the period of 2020–2025, signifying a clear shift in coffee-drinking habits. There's a clear upward trend and Beyers Koffie is ready for "Taking Coffee Further", together with its business partners, and delighting the world with great coffees for the decades to come.